This last week has been pretty hard going. My legs have been increasingly unreliable, they've been giving out from under me and I've been achy, to the point I've had to drag myself upstairs to bed. As Becker's is progressive, I constantly have to adapt to the growing changes and limitations it imposes on me.
I've been really down, hating my limbs and myself and feeling like a burden to my girls. The dark clouds are starting to break up but it's been overwhelming. I'm so lucky that the family I've built are there for me.
My daughter is as compassionate as ever, helping out where she can and instructing me to stay in bed and watch Vikings!
Tracy, my wife, has been amazing. Letting me express myself when I feel the need and giving me time to be alone to when I need it. She understands this part of me and knows how I navigate the bad days. She's also particular skilled at looking for warning signs.
There's a telltale sign of when I'm broken and it's possibly the weirdest indicator you've ever heard of.
I become ticklish!
I have what we refer to as a tickle shield. I can chose when I am and when I'm not ticklish, like an on/off switch in my brain. It's usually set to on by default, so there's no way for anyone to catch me off guard and she absolutely hates it!
Between the genetic mutation that brought Muscular Dystrophy into my bloodline, the fact that my left eye only looks up in a diagonal and my innate ability to control my resistance to physical contact, I feel like a member of the X-Men designed by the work experience kid.
When I break, the shield breaks. It's like my mind is so preoccupied with the pain I'm in and the thoughts I'm having that there's no power left. She only needs to try and tickle me and I'll squirm and laugh. The tickle test tells the truth, always.
When I feel like this, I like to think of how I've been able to help people by using my own experiences.
Even in the grip of pain and depression, I've had DMs on Facebook and Instagram from people looking for advice, support or a shoulder to cry on.
This isn't unusual, I regularly speak to people about Muscular Dystrophy and mental health. It's one of the reasons I keep doing what I do.
Out of respect for privacy, I won't go into great detail or mention names.
I've spoken to mothers of those with Muscular Dystrophy, some who've just been diagnosed, others whose children have grown up and are struggling with their physical and mental well-being.
I've spoken to adoptive parents, reassuring them that their child can absolutely have a pleasant childhood. I've compared notes with other disabled parents and genuinely been able to help others through difficult periods in their life.
On the flip side, I expressed my feelings on an Instagram post and received three separate messages offering to lend me an ear and encouraging me through this difficult period and that made me smile.
I love being able to use what I've learned to help others but more than that, I appreciate that there are those who view me as more than just a guy who posts crap on the internet. Thank you all for checking in.
If you're ever struggling with your mental health, please speak to your partner or your family, or even send me a message on Facebook and Instagram. It's so important you don't suffer in silence.
As of now, I'm still in a bit of a way but I recognise these feelings for what they are, and know that they are fleeting. I'll look back on this week, proud that I made it through, earning another experience that I can use to help others.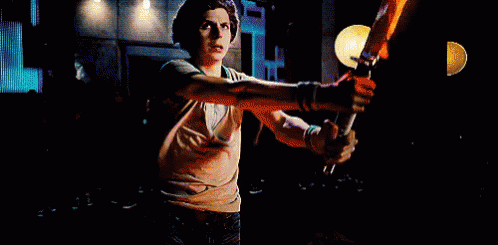 If you enjoyed this blog and would like to leave a small donation – click the coffee cup below.